If you have a project you'd like the Auburn Beautification Commission to consider, or if you want to know more about any of these projects, please fill out this short form and let us know!
Historical Marker Restoration
Auburn, "History's Hometown," has dozens of historical markers throughout the city, noting historically significant locations, names, and moments in time. Some of the signs are showing their age, so ABC has commissioned Tarjac of Seneca Falls to professionally repaint the markers. This project has included the William H. Seward marker, with a special portrait repainted by A&M Graphics.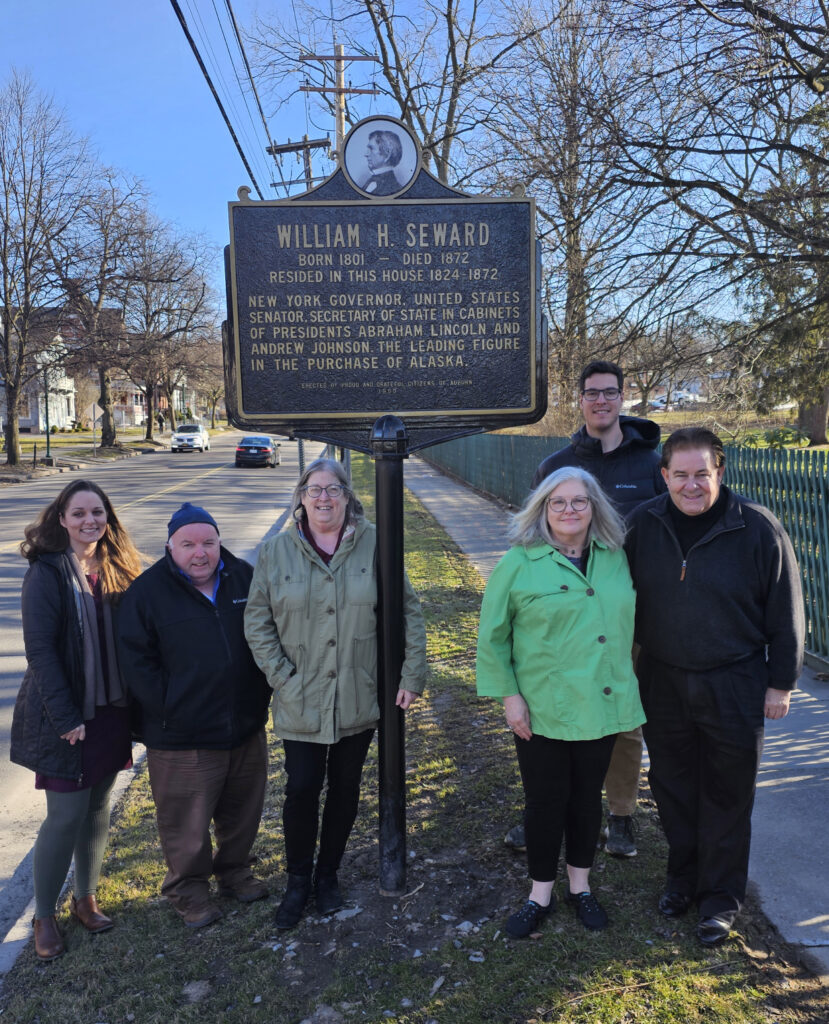 Auburn Permaculture Park
Auburn Permaculture Park is an edible forest garden and educational gathering space located at Michael Lepak Memorial Park that Auburn Beautification Commission helps fund.The park provides a welcoming and accessible oasis of abundance and diversity, a serene place to unwind and reconnect, and a place for personal and perennial cultivation and growth.
Park-Pick-Up Day
With everyone catching a case of "spring cleaning" by early May, Auburn Beautification Commission is looking to clean more than 20 parks across the city of Auburn, NY. Nothing creates a sense of community more than a city-wide effort to get our beautiful parks clean, and ready for a summer of recreation.
Casey Park Figures
In collaboration with the Finger Lakes Art Council, the ABC is bringing painted plywood figures of notable historic people back to life. These revitalized figures will be displayed in public spaces for all to enjoy.
Fall Bulb Planting
In an effort to create lasting beauty, the ABC started their first-annual Fall Bulb Planting in October, with the installation of over 500 spring-flowing bulbs. Each year, the ABC will choose a different public green space in hopes of eventually bringing color to every corner of the City.
Downtown Flower Program
This annual project is a partnership with the Auburn Downtown Business Improvement District (BID), Dickman Farms Nursery and ABC to install and maintain over 60 hanging flower baskets and 45 ground planters throughout Downtown Auburn. This annual project has highlighted downtown with a splash of color and vibrancy with an assortment of annuals and greenery indigenous to the Central New York region.