The Auburn Beautification Commission is a not-for-profit 501(c)(3) charitable corporation dedicated to making the City of Auburn a more beautiful place to live, work, and play.
We are an all-volunteer organization that relies on the support of the community through  grants, sponsorship, and donations. If you're interested in serving your community, and you share our vision for a revitalized Auburn, consider joining or supporting the Auburn Beautification Commission.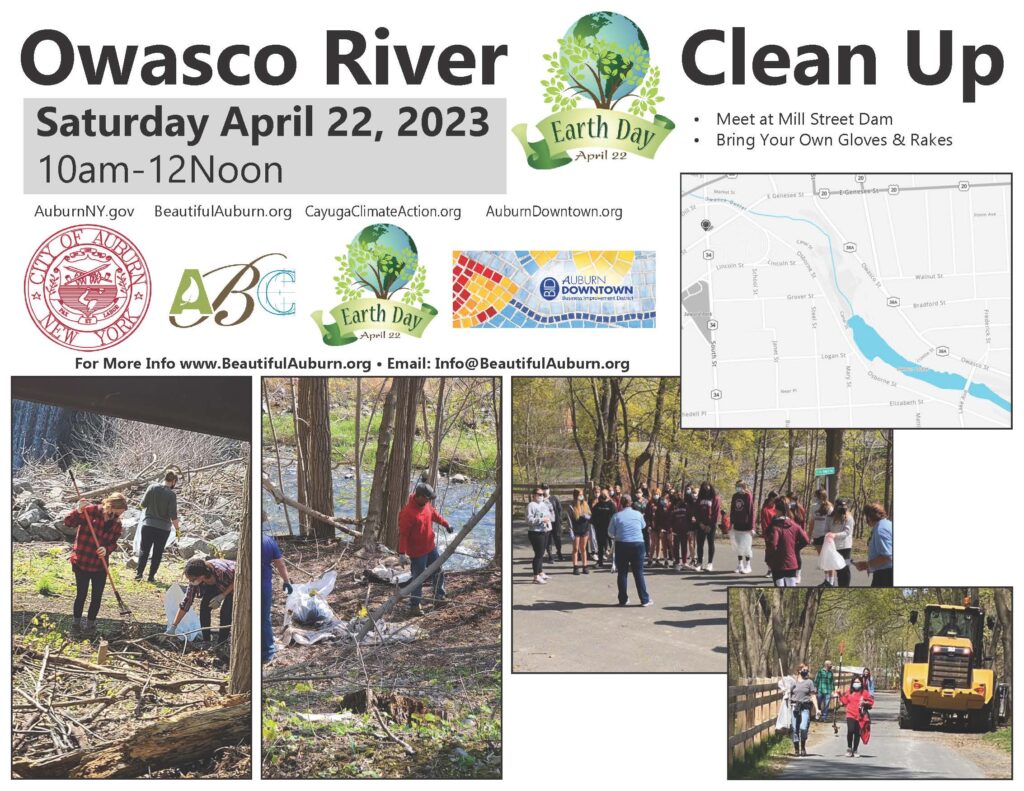 The Auburn Beautification Commission, Inc. is organizing volunteers to participate in the annual Owasco River Clean-up to be held on Earth Day, Saturday, April 22, 2022 from 10 am through Noon.
Earth Day Schedule:
9:30 am – NEW this year the City of Auburn Department of Municipal Utilities will be on hand at the Mill Street Hydroelectric facility to provide a tour beginning at 9:30 am just prior to the clean-up activities. Stop by to learn more about the process to turn the river's flow into energy.
10 am – Noon – Volunteers meet at the Mill Street Dam (Canal Street / Osborne Street side) to obtain bags and tools to assist with the clean-up of litter and debris along the banks of the Owasco River.
If you have a larger group that would like to sign-up to participate please e-mail info@beautifulauburn.org . Pre-registration is not required, however, if you have a large group pre-registering assists with making sure there will be enough tools and supplies for the volunteers.